Insulation will assist in regulating a home's temperature. During the hot summer months, insulation will help to keep your property at a cooler more comfortable temperature. However, the main benefit is that it'll keep it much warmer during the cold winter months. This will lead to much less energy consumption and cheaper energy bills. The main source of heat loss is through your roof it can loose up to 25% of heat. Taking simple steps to insulate your loft can be the most affordable way to increase a buildings energy efficiency.
EcoPro Under Rafter Insulation Kit
We have created an easy-to-install highly effective insulation kit. This will reduce heat loss and consequently reduce your heating bills. Once installed you can start saving immediately and get a retun on your investment year after year.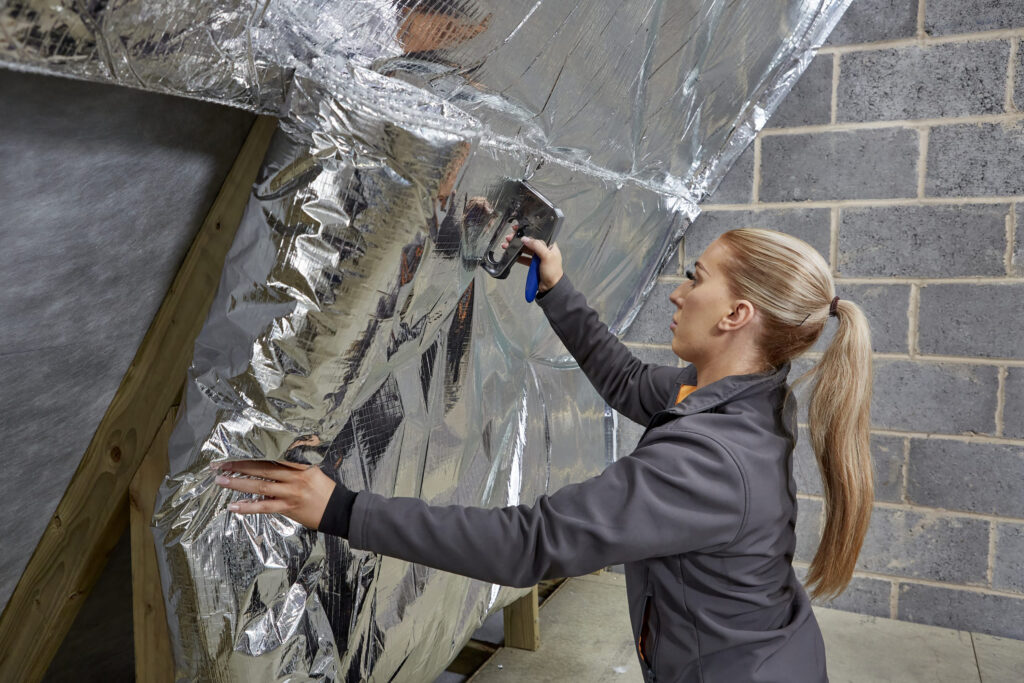 What's included in the EcoPro Under Rafter Insulaton Kit?
The EcoPro Multifoil – EcoQuilt Expert 1.5 x 10m (15m²)
This is a High Performing Multifoil Insulation. Performance wise, this product is equivalent to 50mm of Rigid Board Insulation (such as Kingspan / Celotex). In comparison to Fibre Insulation, it equates to around 100mm. Our EcoPro Under Rafter Insulation Kit is commonly used by installers and homeowners, as the Multifoil Insulation is just 15mm thick. It is also really flexible and easy to install.
10″ Stainless Steel Multifoil Insulation Scissors
Scissors suitable for cutting Multifoil Products – as we want to make the whole installation process as easy as we can for you.
Heavy Duty Staple Gun Kit
You will receive a Heavy-Duty Staple Gun Kit, which includes 5,000 of the 14mm Staples. The staples have been designed to easily secure the Multifoil Insulation into place.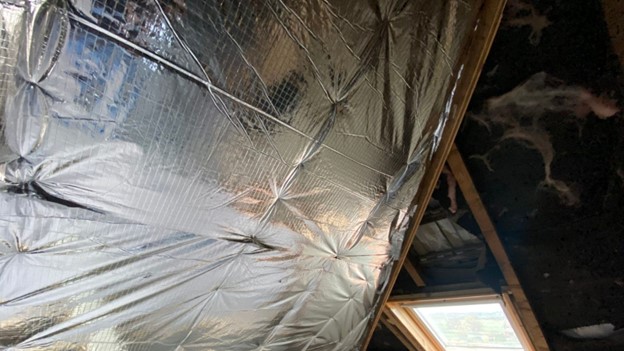 What're the benefits to loft insulation
1 – Energy Bill Savings
With an insulated loft, you can consistently save up to £110 each year. Our loft insulation has a long life expectancy it will easily pay for itself. Bear in mind that you may be eligible for a government grant from an energy provider, which can significantly lower the cost of installing loft insulation.
2 – Reduce Environmental Impact
Another major benefit to loft insulation is the reduction of carbon dioxide produced by your property because you're using less energy. In other words, your home will have a significantly smaller carbon footprint. According to the Energy Saving Trust, depending on the size and contruction of the property, this might result in annual carbon savings of between 550 kg and 1030 kg.
3 – Properties Value Will Rise
Loft insulation will help you achieve a higher rating on your homes Energy Performance Certificate is a benefits that comes as standard. In a sense getting a higher rating can help increase the marketability and value of your home.
4 – Reduce Noise
Any form of insulation can help reduce noise pollution and the quantity of noise that enters your home. If you find you hear a lot of noise on the upper floors of your home a lot of that noise can be entering from your loft.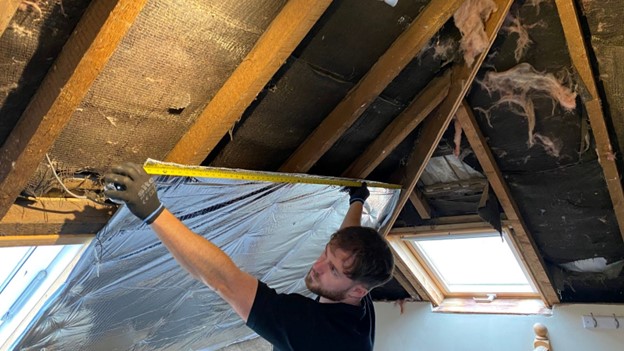 Our EcoPro Under Rafter Insulation Kit can be easily installed yourself. You don't need a professional installer. When installing EcoQuilt Expert you don't need any specific PPE because it doesn't contain any harmful fibers.
Check out our how to installation video HERE
We offer next working day delivery (UK mainland) on all orders if placed before 2pm
Call us at 0333 577 0288 or request a call back HERE