insulated sheds and garden buildings can be used in a vaiety of ways compared to a typical uninsulated shed. If you're looking at shed insulation, you presumably want to use your shed for more than just storage. Many factors could lead you to insulate a shed:
Housing for small animals or pets, such as rabbits
Storage for items that need special temperature care.
Use as a home office
Use as a craft or art studio.
Use as a games room or fitness studio.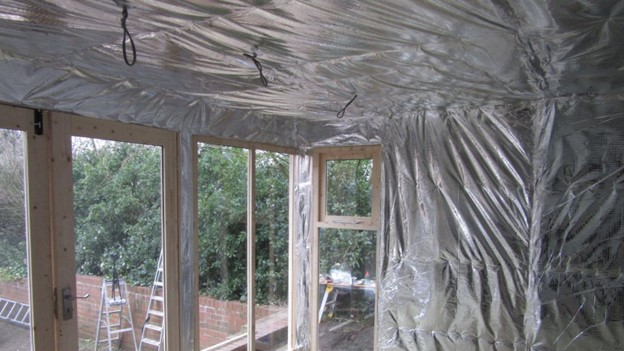 the biggest benefit to an insulated shed especially in the UK where we typically have bitterly cold, wet winters and sweltering hot summers, is to ensure the temperature and humidity within the shed are independent of the weather outside.
If you're looking to store goods that are suseptible to harsh weather conditions like electronics, paints, machinery, and many other goods. Properly insulating your shed can maintain a consistant temperature and humidity levels and mainrain a climate controlled space. This will extend the life of your items even if you're sitting in storage for an extended period of time.
Alternatively, if you're looking to use your shed/garden building as an extra livable space you don't want to have to rely on excessive use of electric heaters to maintain a comfortable temperature. Also during the summer buildings like this can heat up incredibly quickly using reflective multifoil insulation like EcoQuilt Expert reflects any excess heat away. Thermal insulation is essential because extreme temperature changes can damage to any gym equipment, computers, and paper. You may be using this space as an office so you don't want nosy neighbours listening in on any phone conversations, you'll need acoustic insulation which thermal insulation like EcoQuilt Expert can offer.
EcoPro Shed Insulation Kit – EcoQuilt Expert
Our EcoPro Shed Insulation kit is produced in the UK utilising EcoQuilt Expert and the kit will contin everything you need for the installation process. EcoQuilt Expert consists of 6 layers and is equivalent to 50mm of Rigid Board such as Kingspan and also to 100mm of Rockwool. It's only 15mm thick which compresses down to just 6mm during installation. When taped and sealed with our ThermaSeal Foil Joining Tape EcoQuilt Expert creates a high performing Vapour Control Barrier which reduces the risk of any damp or condensation building up.
What's included in the EcoPro Shed Insulation Kit?
1.5m x 10m EcoPro Insulation (15m²)
ThermaSeal Foil Tape 75mm x 50m (1 Roll per 30m²)
Heavy Duty Staple Gun
5,000 x 14mm Staples
1 x Cutting Knife Inc. Extra Blades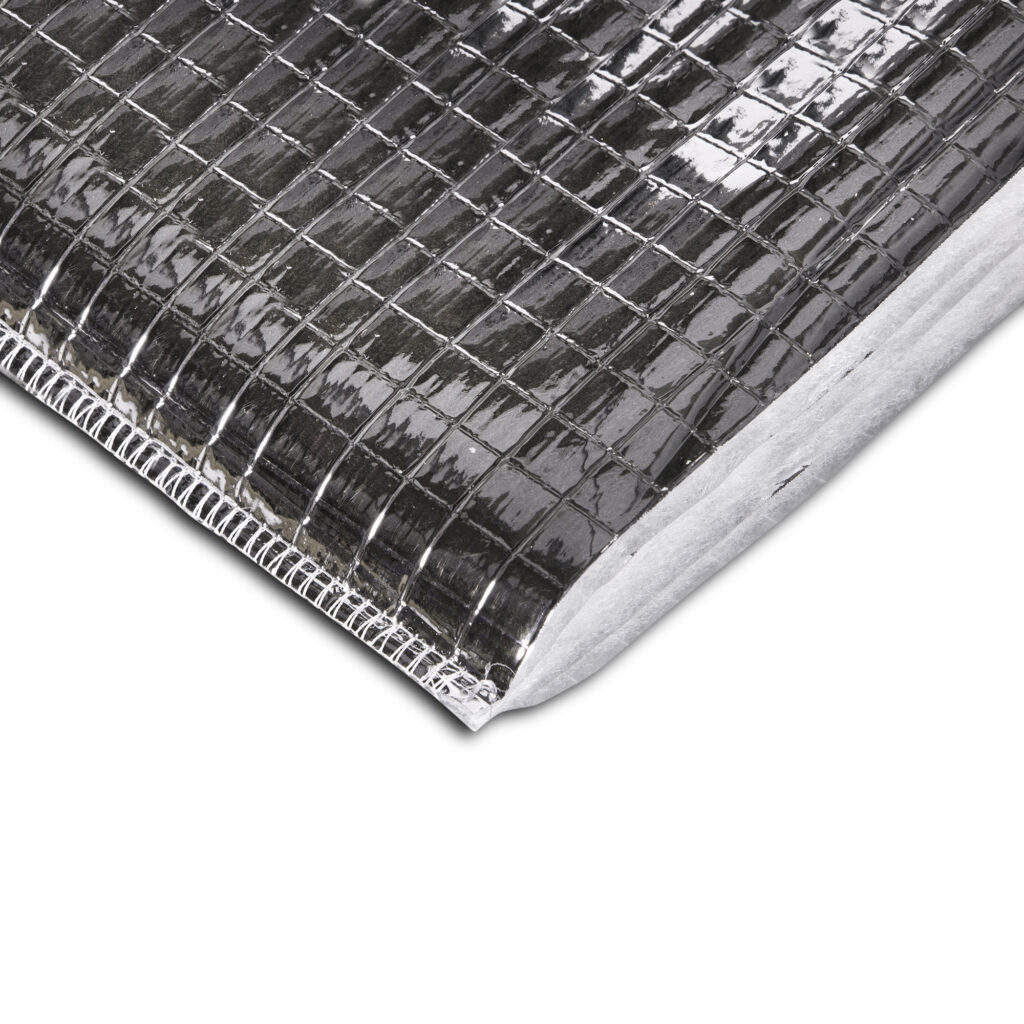 Contact and Delivery Information
If you Buy our EcoPro Shed Insulation Kit before 2pm you'll recieve FREE next working day deilvery to anywhere in the UK Mainland.
If you require any further assistance at all, you can contact us – Send us a Message or Requesting a Callback or order online or via phone at 0114 323 0029
In the Market for a New Garden Building?
We are now offering fully insulated EcoStudios Garden Rooms delivered anywhere in the UK. UK Manufactured and professionally installed by the Guilf of Master Craftsmen!
For a bespoke no obligation quotation and for more information, please visit the link below